The Spirit and Soul of Tofino
Tofino's artistic expression flows from its cultural identity, rooted in the community's small-town ambiance and natural environment. This diverse culture attracts new residents, retains talent and promotes a shared community identity.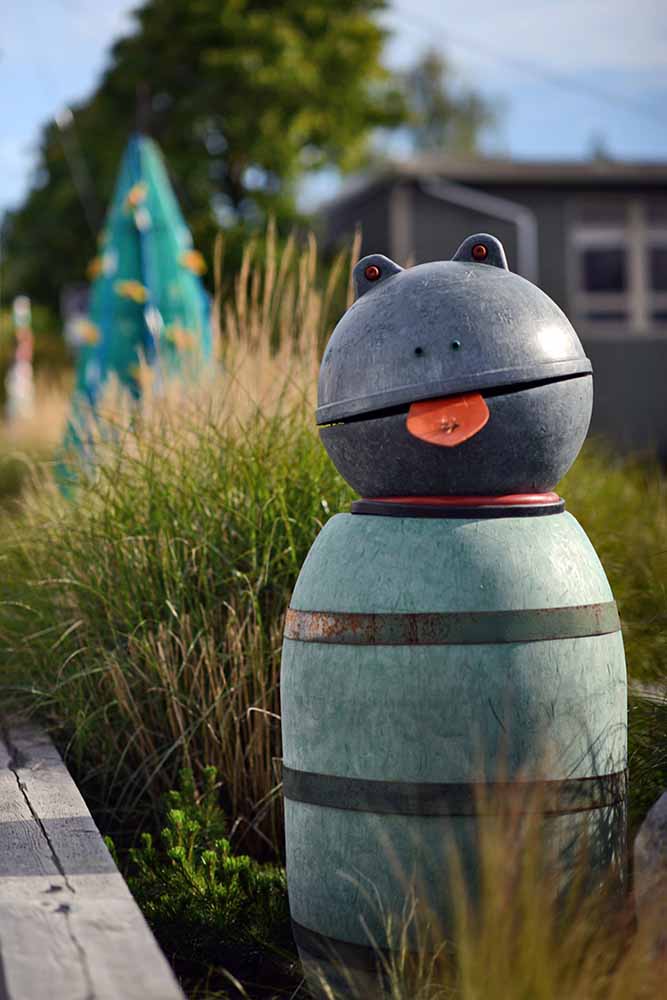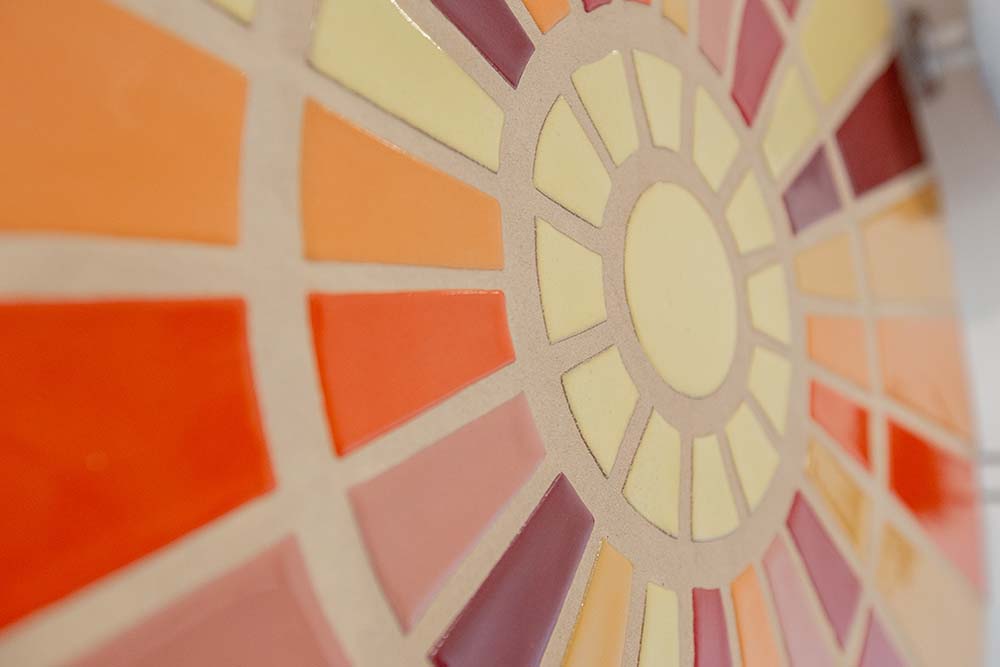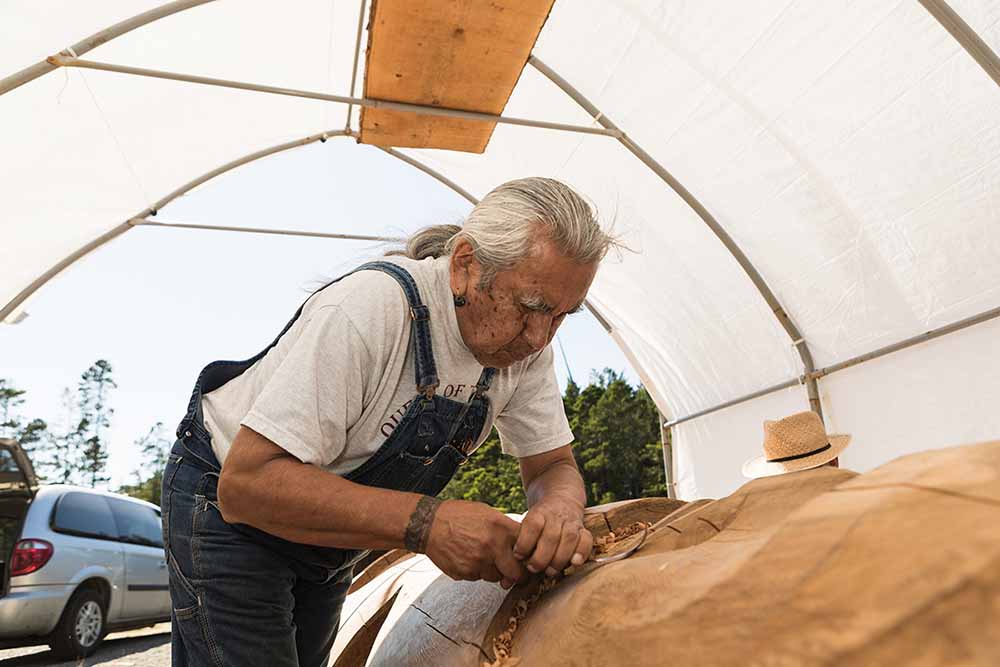 For More Information
---
Tourism Tofino has a section dedicated to the arts, culture, and heritage of Tofino. To read more detailed information on artists, galleries, Tofino Public Market, art walks, and much more, you can find it all on Tourism Tofino's website.
Open & Current Public Art Projects
Submit your application today! The District of Tofino supports public art throughout the community, apply to one of the active projects below:
Tofino Community Hall Sign
The District of Tofino invites proposals from new and experienced artists living within Tofino, Ucluelet and Area C to design and create a permanent art installation to be installed at the front doors of the Tofino Community Hall. The District invites individual artists to apply, and also encourages applications from artists who wish to collaborate on a proposal.
Submission Requirements:
☐  Submission Form
☐  Concept Sketch – Two (2) page maximum concept design of proposal (drawing, painting, or other 2D rendering)
☐  CV and Examples of Work (E.g., current professional CV, 3 – 5 image examples of previous work).  Examples should provide a sense of the artist's style and variety of work.
Deadline:
One (1) completed electronic or hardcopy application must be received before 4:00 PM [PST] on October 20, 2023.  Late submissions will not be considered.
All inquiries and submissions related to the Call to Artists should be directed to:
Karen Habib
Events and Culture Programmer
Completed Public Art Projects
The District of Tofino supports art in the public realm through creative placemaking and provides opportunities to develop public art works through funding, donations and community public art projects.
ČIINUŁ (Totem Pole) By Joe David
Location: Third Street, Anchor Park
Installed: September 7, 2018
ČIINUŁ (Totem Pole) By Joe David
This čiinuł (totem pole) has been carved by Tla-kish-wha-toa in honour of the ƛaʔuukʷiʔatḥ (Tla-o-qui-aht) Ha'wiih (Hereditary Chiefs.)
Joe David carved and gifted this čiinuł  to the community of Tofino on September 7, 2018. 
The figure at the top of the čiinuł is the thunderbird with lightning snake wings and sun on its stomach. Below is a humpback whale with an enlarged blowhole featuring a face. The bottom figure is that of a four-year-old girl. 
The main figures are crests of the ƛaʔuukʷiʔatḥ. The thunderbird is lifting the whale out of the ocean representing the Ha'wiih of the past. The blowhole face represents the living Ha'wiih, and the child at the base represents the future generations to come.
Tofino Float'em Garden by Pete Clarkson
Location: Third Street, between Main St & Campbell St
Installed: June 2018
Tofino Float'em Garden by Pete Clarkson
Tofino Float 'em Garden is constructed from some of the most commonly found debris. Based on coastal cleanup data, fishing, aquaculture and shipping are responsible for 30% of all ocean plastic. Recent studies at sea suggest this may be even higher. Lost or discarded 'ghostnets' alone account for 46% of the total mass of debris within the Great Pacific Garbage Patch.
As fishing, shipping, and aquaculture intensify, it is crucial to mitigate this significant ocean plastic source.
The Float 'em poles are formed from fishing floats and buoys. Fish floats and buoys comprise a large percentage of the marine debris found around the world. It is a sad irony that fishing and aquaculture, industries that depend on healthy oceans, are responsible for so much plastic pollution.
The Float 'em Poles are an allegory that we are "fishing down the food web," systematically targeting species at ever-decreasing trophic levels. Each float represents a different species along the spectrum, from the largest apex predator to the tiniest primary producer. Together they symbolize the unsustainable demands we are placing on the totem of marine life.
Artist Bio
Pete Clarkson is a self-taught artist widely recognized for his marine debris sculptures, installations and assemblages, which he's been creating since 2000. His art is on permanent display at the Canadian Museum of Nature, Vancouver Aquarium, Ucluelet Aquarium, and Tofino Botanical Gardens and has been featured at the Globe Conference 2016, the International Summit of Marine Debris 2016 (Japan), and the Maritime Museum of BC (2014). Pete is a long-time national park warden and proud ambassador for Ocean Wise and Surfrider Pacific Rim.
Street Art Project by Tuff City Art Underground
Location: Tofino Community Hall
Installed: January 2019
Street Art Aquatic Project by Tuff City Art Underground
The extensive marine-themed scenes depicted on the generator celebrate the unique marine biodiversity of Clayoquot Sound. The art has hidden animals throughout, encouraging viewers to follow the tidal flow to discover them all. These characters reference the underground West Coast street art culture, which depicts small animals going about their business in local communities.
Artist Bio
Tuff City Art Underground is a group of Vancouver Island youth who periodically collaborate on art, music, and performance. The following artists were involved in this work: Arwen Anderson, Zac Eggert, Ava Law, Ellie Law, Josephina Law, Vanya Law & Kate Waddell.
First Light by Daniela Petosa
Location: Tofino Community Hall
Installed: January 2019
First Light by Daniela Petosa
First Light encapsulates that fleeting moment when the day is in transition, waking from dark night, and still dreamlike, quiet and serene.
The work combines clay, foam, resin and fibreglass cloth in this mixed media installation. Each tile was hand-cut and uniquely glazed to highlight the array of magnificent tones of sunrise.
The clouds were created to add a surreal lightness to the work and give a gentle nod to the surfing community throughout Tofino. The soft curves of the clouds were obtained using surfboard templates, originating from late 1960's California board designs and were then finished using traditional surfboard building materials and techniques.
The combination of light and weight in this piece, both in materials and feeling, merge to capture the tranquil and transitory feeling at daybreak.
This piece is dedicated to Dorothy Baert to acknowledge her service, thoughtful leadership, unwavering commitment to sustainable development and advocacy for the arts in Tofino.
Artist Bio
Daniela's fascination with clay began nearly two decades ago in San Miguel De Allende, Mexico, where she first learned traditional wheel techniques at the Instituto Allende Art College.
Her work is currently on display throughout Tofino, including at Shelter and the Wickanish Inn. Her passion for interior design, evident in her custom mixed-media installations, has captured a worldwide audience.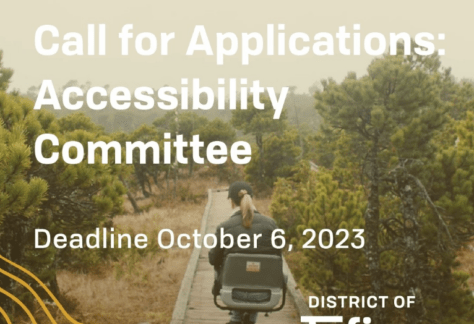 The Committee will develop an accessibility plan to identify and prevent barriers to people with disabilities and will also develop a public feedback mechanism which establishes a process for receiving comments from the public on the accessibility plan and local barriers. ⁠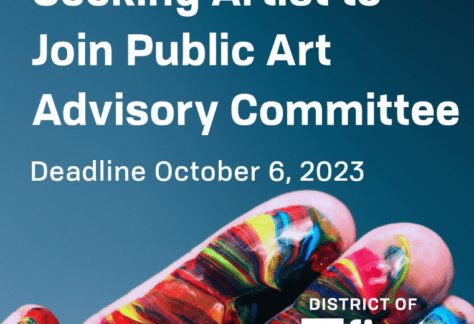 The District is currently seeking a member of the public to fill the Artist Representative seat. This is a great opportunity to get involved in the vibrant Tofino arts scene and join a committee of talented curators and artists!⁠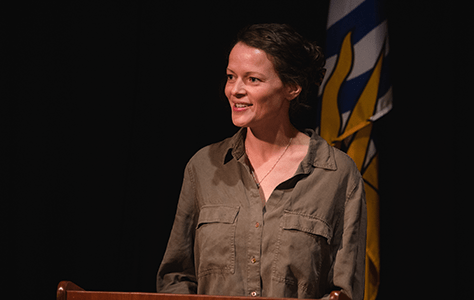 The Council of all Beings for Mayor and Council was written by Heather Hendry, Tofino Poet Laureate (2022-2024) and performed at the Inaugural Meeting of Council on November 1, 2022.
Arts & Culture Grants
To support an artful and culturally engaged community, the District of Tofino Council will make a total of $25,000 available to eligible applicants for projects that enhance and support arts, culture and heritage within Tofino and the surrounding region.
The Tofino Poet Laureate acts as an ambassador of literacy, writing poetry that celebrates, commemorates and comments on significant events and issues in the community.
Stay connected with the Tofino Poet Laureate at @Tofino Poet Laureate and on Facebook @tofinopoetlaureate and X @TofinoPoet.
Current Tofino Poet Laureate
Heather Hendry 2022 - 2024
Heather Hendry is an emerging poet who has lived in Tofino, BC for 5 years, on the unceded traditional territory of the Tla-o-qui-aht First Nation. She is a passionate school teacher and has worked at Wickaninnish Community School in roles ranging from kindergarten, Indigenous support, to grade 6/7. This year she is making the move to Ucluelet Secondary School where she will join the Indigenous Support team. She shares her passion for writing with her students through her after-school creative writing club, which she has offered for the last 3 years.
A member of the Federation of British Columbia Writers and an associate member of the Canadian League of Poets, Heather is the author of her debut collection Handmade Binoculars. Her work has appeared in Sea & Cedar Magazine, Van Isle Poetry Collection and League of Canadian Poets Poetry Pause. Heather is also an active member of the Clayoquot Writers Group, which has been an immense support in her writing journey.
Past Tofino Poet Laureates
Christine Lowther 2020 - 2022
Christine Lowther is an accomplished writer who has lived in the Tofino area for about 28 years. She is the author of Born Out of This, a BC Book Prize shortlisted memoir. Her poetry books are Half-Blood Poems, My Nature, and New Power. She is co-editor of Writing the West Coast: In Love with Place and Living Artfully: Reflections from the Far West Coast. Her work has appeared in Rising Tides, Refugium, Sweet Water, Force Field: 77 Women Poets of British Columbia, Canada's Raincoast at Risk, The Malahat Review, the Goose and others.
Joanna Streetly 2018 - 2020
Joanna Streetly is the inaugural Tofino Poet Laureate. She grew up in Trinidad and moved to Vancouver to study Outdoor Recreation and Wilderness Leadership. A deep love of sea kayaking and the ocean brought her to the coast and she has lived here since 1990.
Joanna's most recent book, Wild Fierce Life: Dangerous Moments on the Outer Coast, is a BC Bestseller published by Caitlin Press. Other titles include Paddling Through Time (Raincoast Books) and Silent Inlet (Oolichan) as well as This Dark (poetry, Postelsia). She has worked as a sea kayak and whale watch guide and in the nineties, she co-edited The Sound Magazine. You may also find her working weekends at the Tofino General Hospital.