Tofino is situated in the ha'houlthee (traditional territory) of Tla-o-qui-aht First Nation of the Nuu-chah-nulth First Nations. Through mutual agreement and our common interests, both communities agree to uphold the Nuu-chah-nulth principles of Hish-uk ts'a-walk (everything is one), and Iisaak (a greater respect with caring).
Please consider these principles as you enjoy the trails, parks and beaches.
"We are here. We restore and promote our traditional values, we provide enhanced services to improve the quality of life for all."
Tofino's Multi-Use Path winds its way along Pacific Rim Highway and is designed for various users, including cyclists, walkers, joggers and skateboarders. It has been a work in progress for the community of Tofino, with many volunteer hours put towards fundraising for its construction. The MUP has been over twenty years in the making, and all of the work has paid off, as the trail has become the most used recreation facility in Tofino.
With a growing increase of users on the path every year, we hope the following tips will help make your MUP travels safe.
Trail tips:
Keep dogs on leash.
Use a light at night.
Watch for hidden driveways.
Use your bell when passing
Stay Right except to pass.
No Motorized Scooters.
Parking for Tonquin Trail, Tonquin, Third and Middle Beaches, and the Industrial Connector is located at the Tofino Community Hall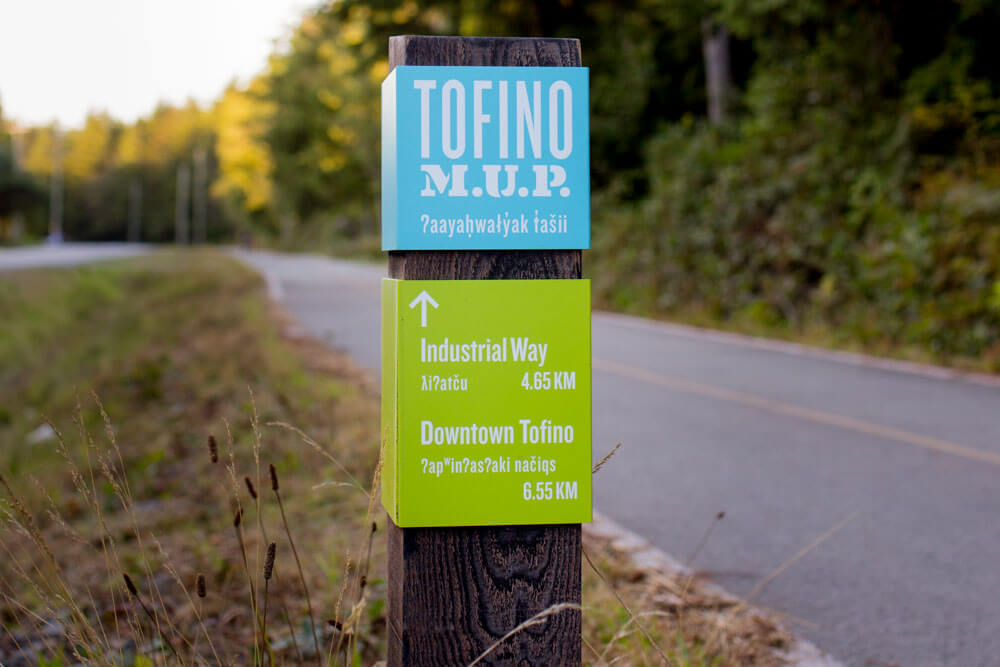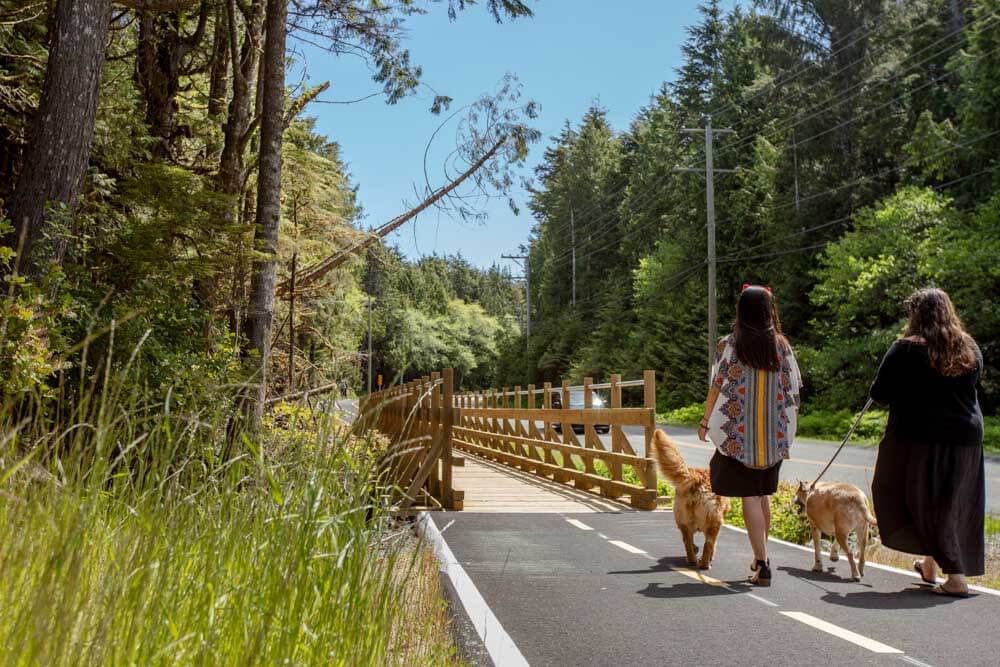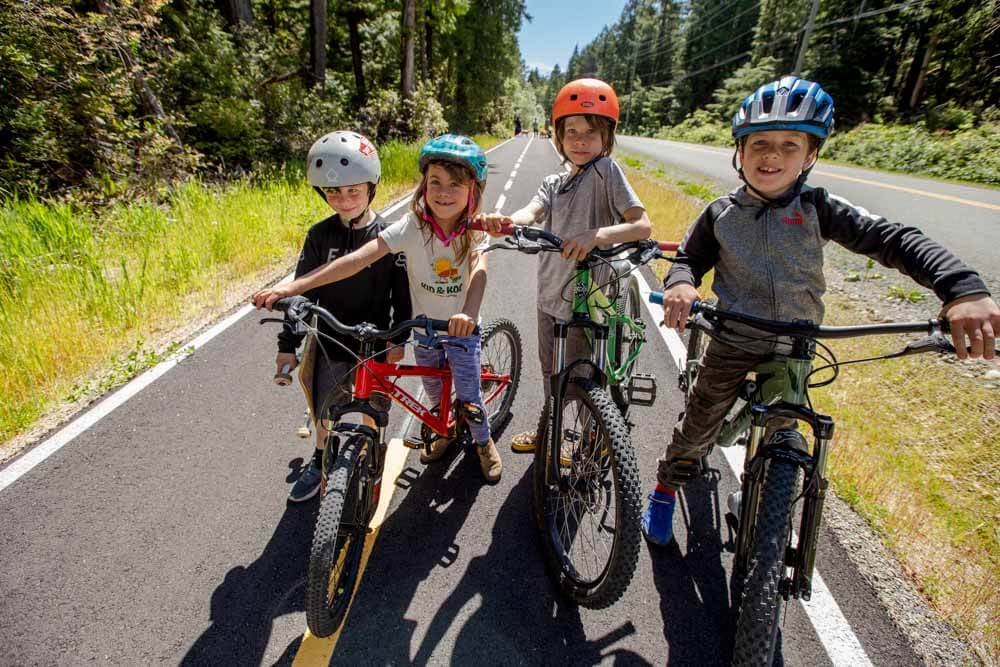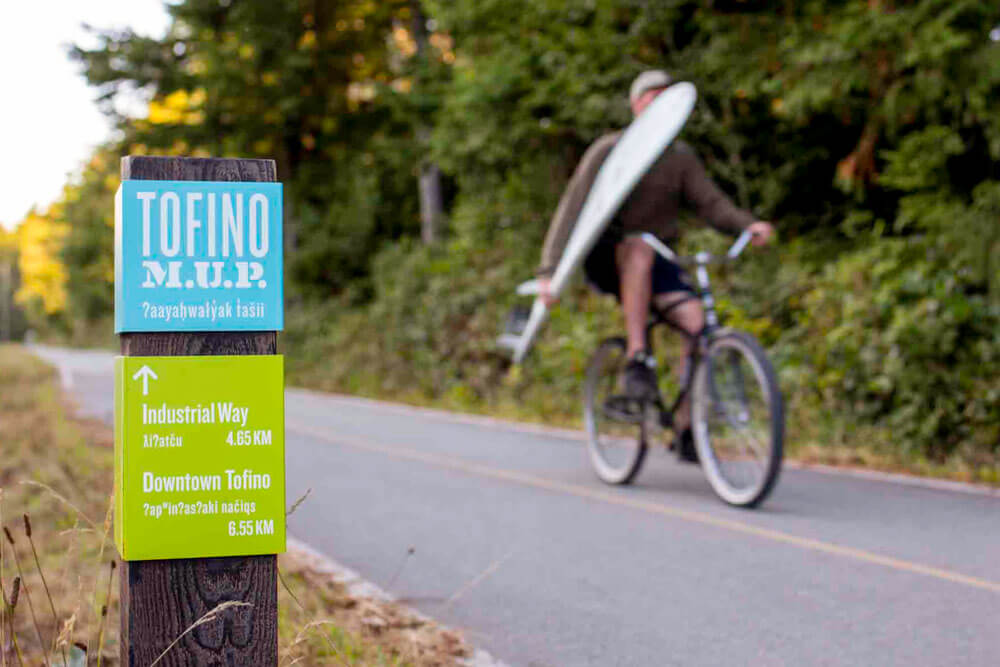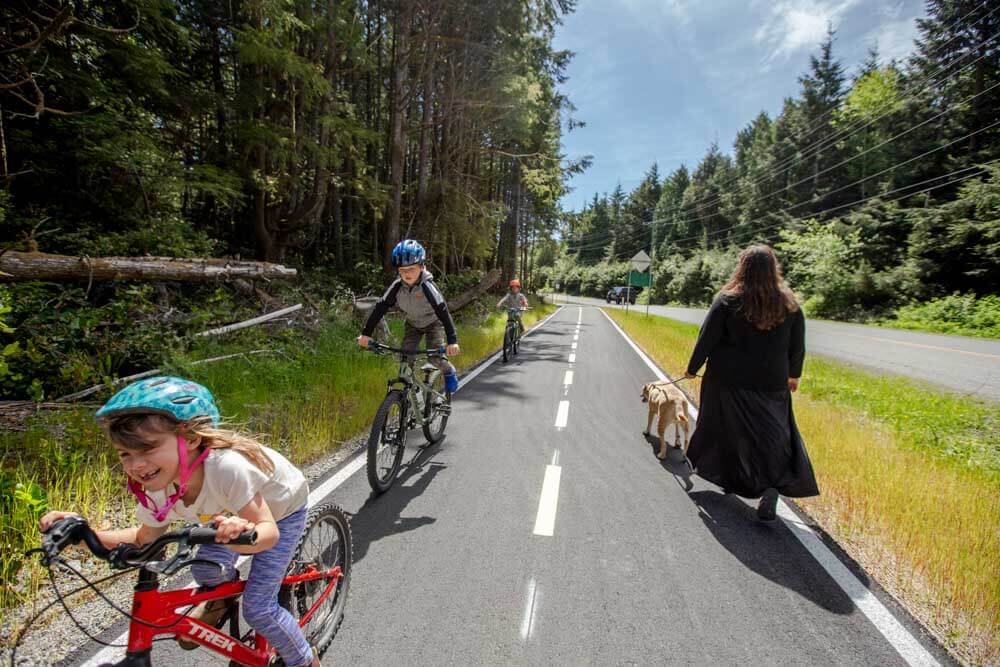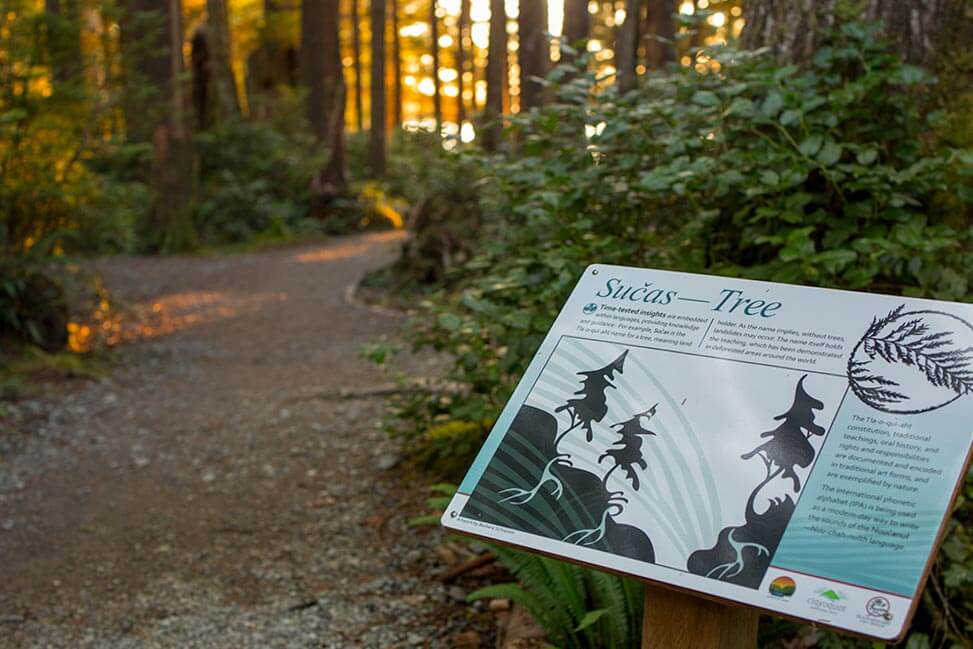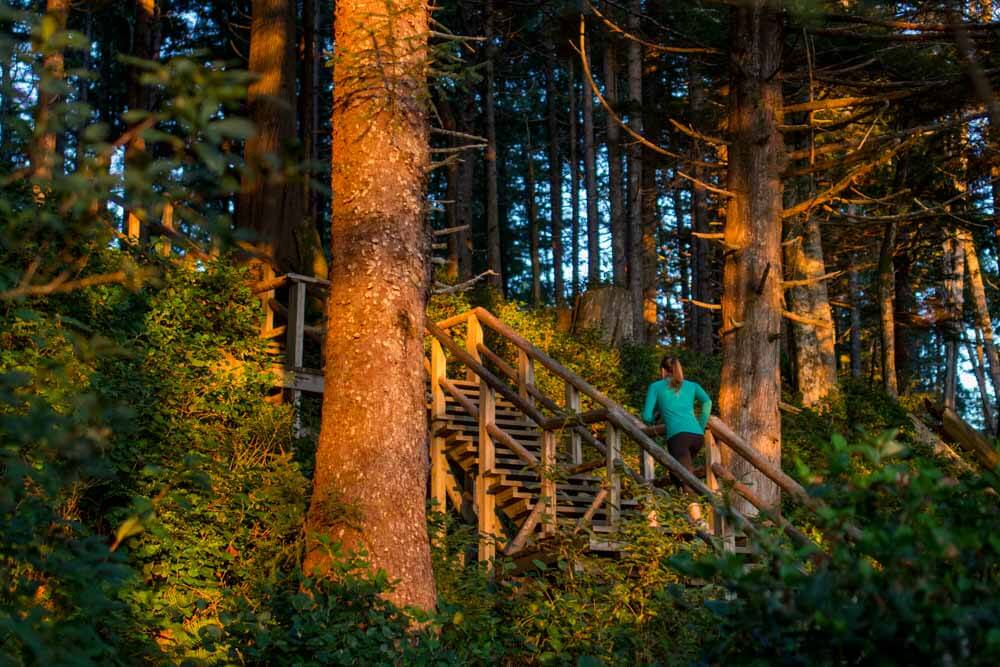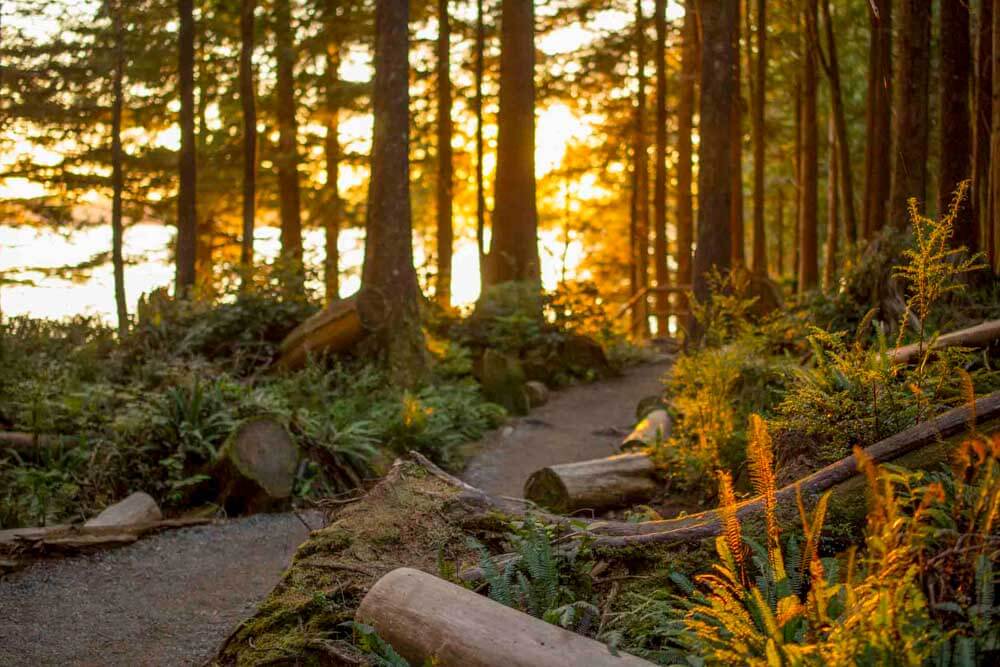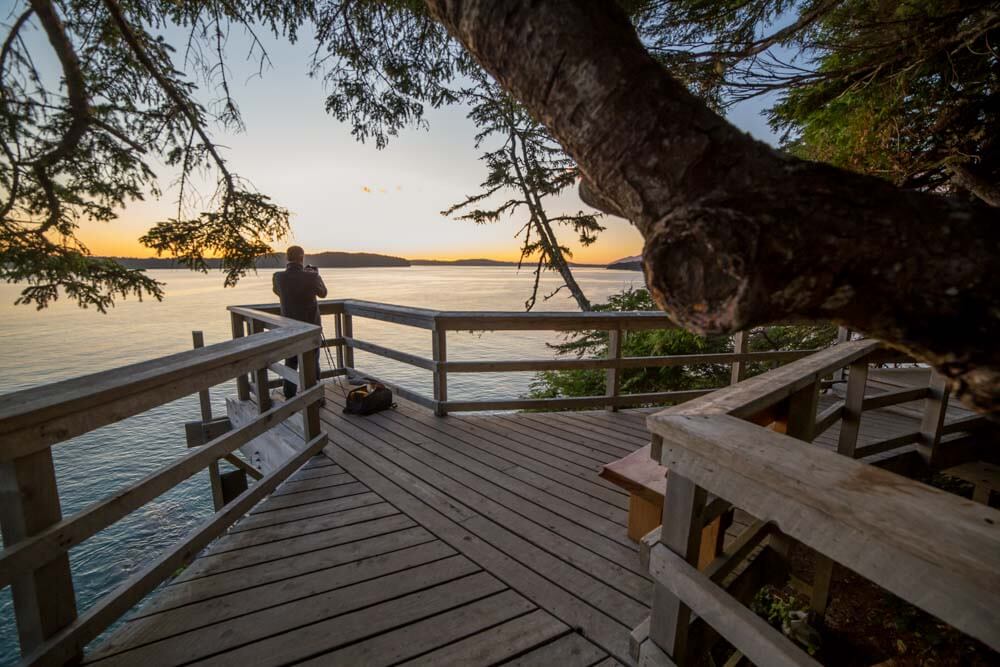 Tonquin Trail & Connector
The Tonquin Trail is a moderate gravel trail that includes beautiful views of Clayoquot Sound. The trail begins at the Tofino Community Hall and meanders through old-growth forest to Tonquin Beach, Third Beach and Middle Beach. Along the way are many points of interest and ocean view opportunities. This trail makes a lovely family outing for visitors and residents.
The Tonquin Connector is a wide gravel trail popular with runners and bikers. This 1-kilometre trail leads from the Community Hall and Bike Park to Industrial Way.
Distance: 3 kilometres plus 800 metres of boardwalk and stairs leading from Tonquin Beach to Tonquin Beach Road.
Trail Tips:
Public washrooms are located at the Community Hall and Tonquin Beach Road trailheads.
Keep dogs on leash on the trail.
Steep sections and stairs at points.
Pack in, pack out: help preserve the land for all to enjoy by leaving no trace on the trail.
Parking for Tonquin Trail, Tonquin, Third and Middle Beaches and the Connector is located at the Tofino Community Hall.
The Tonquin Connector will be temporarily closed from Monday, September 26, until Wednesday, September 28, 2022.
View this posting
The Tonquin Trail will be closed from the trail access at the Community Hall to the turn-off to Third Beach.
View this posting
Access to Tonquin Trail via Peterson Drive is due to close on Monday, October 25, 2021.
The trail closure is necessary to allow construction of the first Headwaters affordable rental housing building at District Lot 114 to commence.
Tonquin Trail will remain open and accessible from the trailhead at the Community Hall, via the Tonquin Connector and Tonquin Park Road.
View this posting