Tofino Volunteer Fire Department
Established in 1959, the Tofino Volunteer Fire Department provides fire protective and emergency services to the community of Tofino, which covers over 10 square kilometres.
Mission Statement
To provide a quality fire/rescue service to our community and its visitors.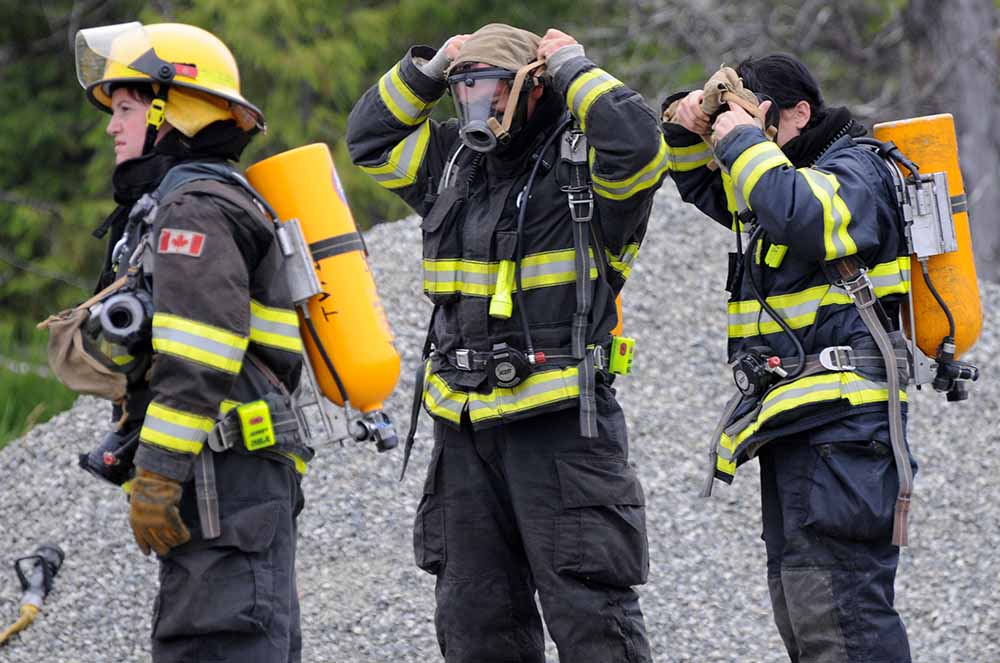 Fire Department Officers
---
Fire Chief: Emily Coombs
Deputy Chief, Inspections & Training Officer: Mark McKeough
Captain: John Forde
Captain: Aaron Rodgers
Lieutenant: Robbie Ferguson
Lieutenant: Damon Johnson
Lieutenant: Allan Pearson
Lieutenant: Neil Campbell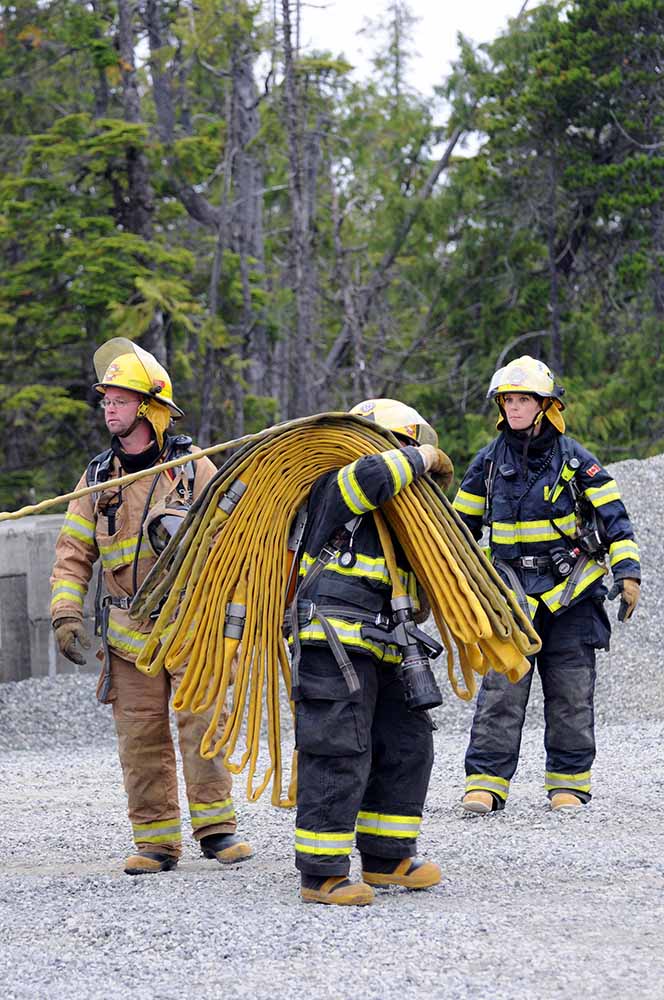 The fire protection and emergency services delivered by the Tofino Volunteer Fire Department would not be possible without the dedication and commitment from volunteers within the community.
Interested individuals must be willing to commit substantial time and effort voluntarily for the greater good of the community.
The Recruit Training Program contains a mix of physically demanding hands-on training and technical classroom sessions that provide the students with basic firefighting fundamentals before becoming active members of our emergency response team.
To be considered as a candidate for the program, you must:
Be 19 years of age or older.
Be physically fit for the position of firefighter.
Possess a valid Class 5 BC driver's license (air endorsement an asset).
Provide a driver's abstract that demonstrates responsible driving habits.
Provide consent to obtain a criminal record check.
Provide proof of residency within the District of Tofino for at least one year.
Speak/write in fluent English (additional languages an asset).
Be able to attend Fire Practices every Tuesday 7 PM– 9 PM.
Interested applicants can download a Volunteer Firefighter Application Form or obtain a copy at the District of Tofino Municipal Office. Applications can be submitted at the Municipal Office.
We want to thank all applicants for their interest in volunteering. Only successful applicants will be contacted.