Tofino is home to some incredible beaches. Whether surfing, walking the dog or beachcombing, there is something for everyone. Help keep Tofino's beaches clean by completing a 5-minute beach clean and leaving no trace when you visit. It only takes a few minutes to help clean up marine debris and prevent it from polluting the ocean. Learn more about current beach fire regulations and how to beach responsibly here.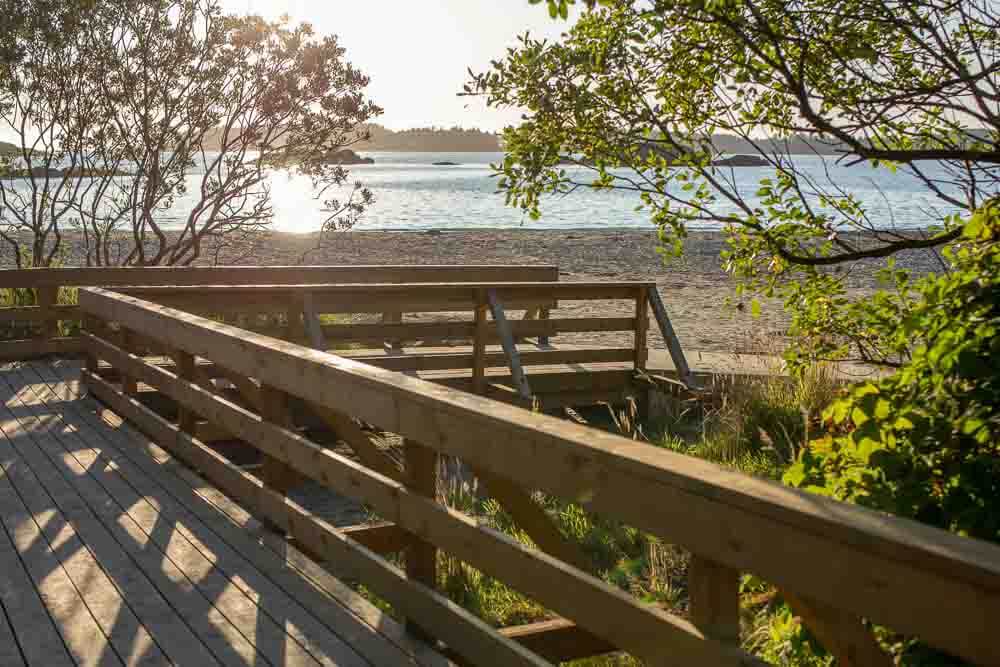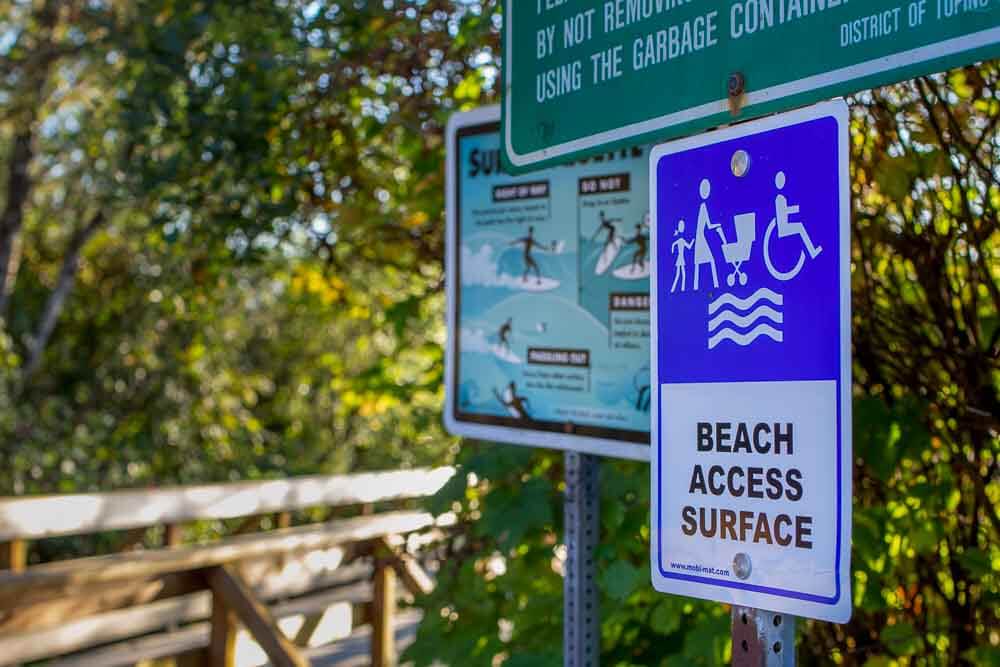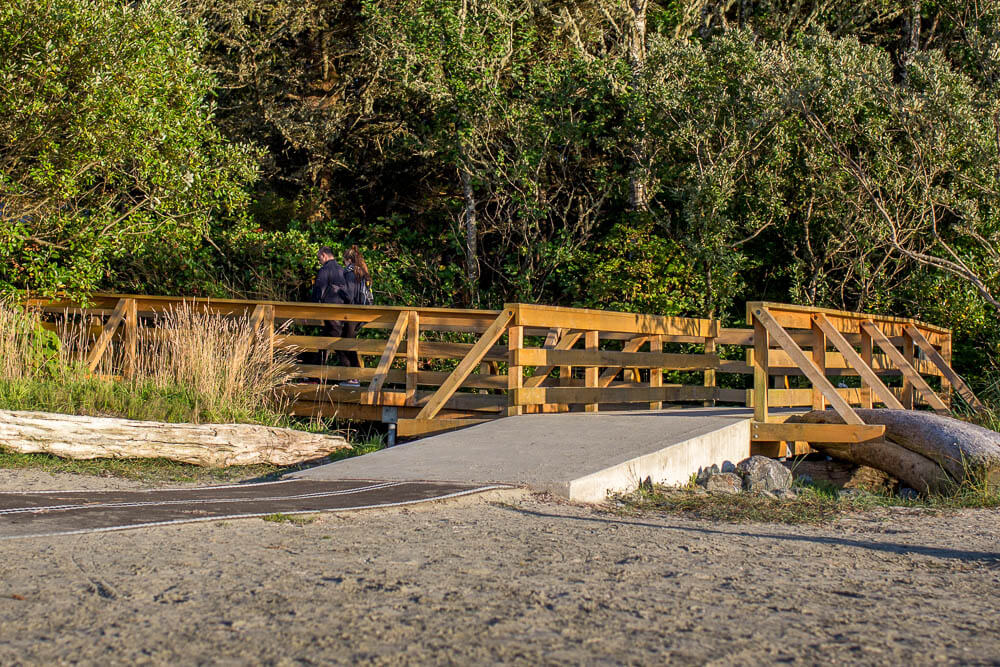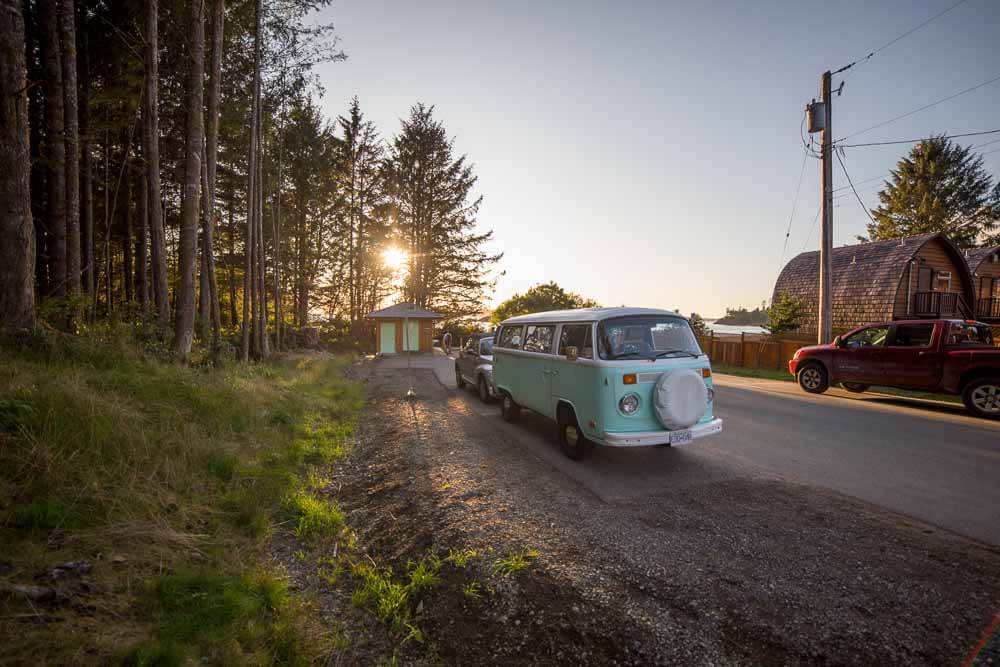 Mackenzie Beach
Mackenzie beach is the closest beach to Tofino, with beach access via Hellesen Drive. A popular spot for families and activities such as beachcombing, stand-up paddle boarding, bocce ball, frisbee, picnicking, and swimming. The beach is sheltered from the wind by large tidal rocks producing calm waters and smaller waves.
At this location:
Public washrooms & shower facilities (Hellesen Drive)
Entrance ramp & Mobi-Mat*, facilitating beach access for everyone
Beach fires allowed (see current restrictions)
* The Mobi-Mat is a portable and durable rollout mat designed to enhance mobility for individuals experiencing mobility related challenges as well as wheelchair and stroller users.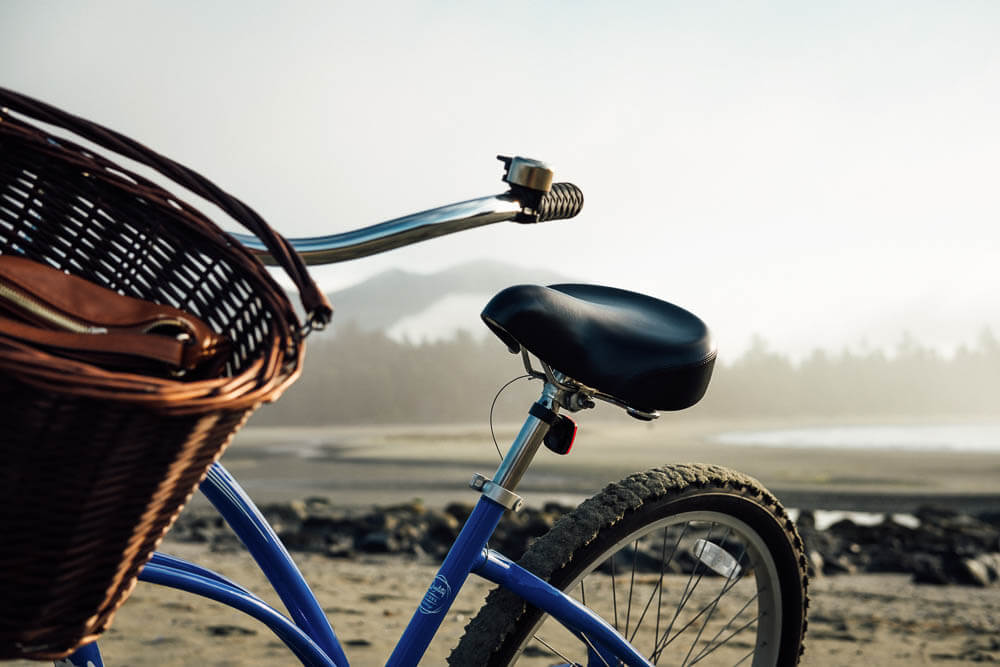 Chesterman Beach
North and South Chesterman are connected by over 2.7 kilometres (1.7 mile) of white sand. At low tide, the tombolo (sandspit) connecting Chesterman Beach to Frank Island is exposed and makes for an enjoyable walk.
Please note that Frank Island is a private island, and access is restricted to residents.
The beach can be accessed by foot/bicycle via the Multi-Use Path (MUP) or by vehicle, turning off at Lynn Road (North Chesterman) or Chesterman Road (South Chesterman).
At this location:
Public washrooms and shower facilities (North & South access points)
Beach pay parking in effect
Beach fires allowed (see current restrictions)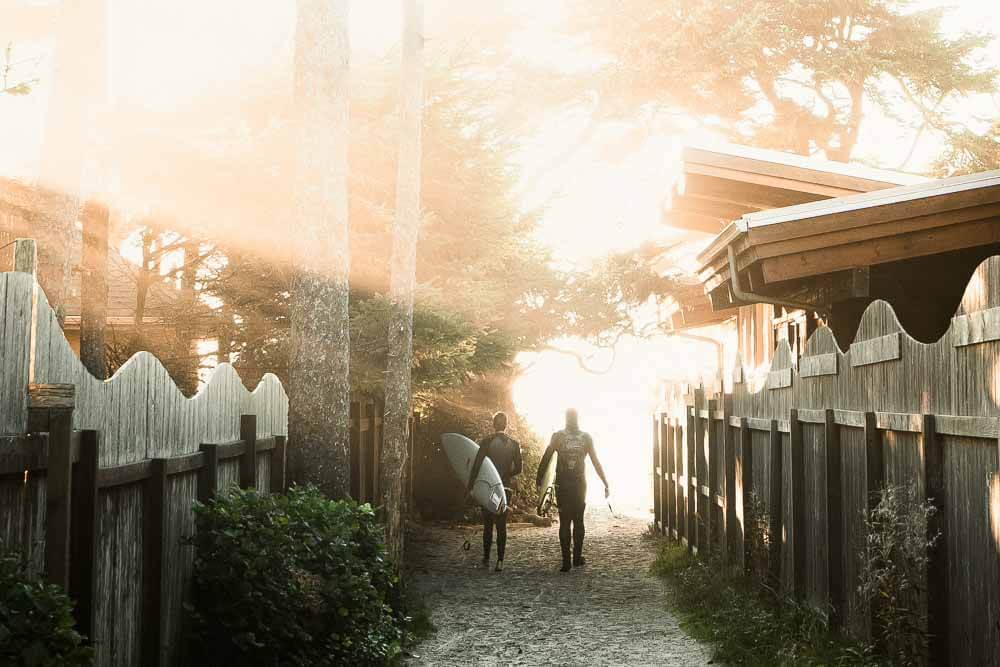 Cox Bay Beach
Cox Bay is a smaller, 1.5Km (0.93 mile) beach located at the south end of Tofino with fine, white sand and massive driftwood logs piled high on the beach. Cox Bay beach provides endless, unobstructed views of the Pacific Ocean, and the waves here can be large with a strong under-tow. Surfing and storm watching are especially popular because of the big waves that Cox Bay enjoys.
A short walk down a level boardwalk from the Cox Bay parking lot will bring you to the North end of the beach or heading via Maltby Road, a short 5-minute trail will connect you to the South of the beach.
At this location:
Public washrooms and shower facilities (North entrance)
Beach pay parking in effect
Beach fires NOT allowed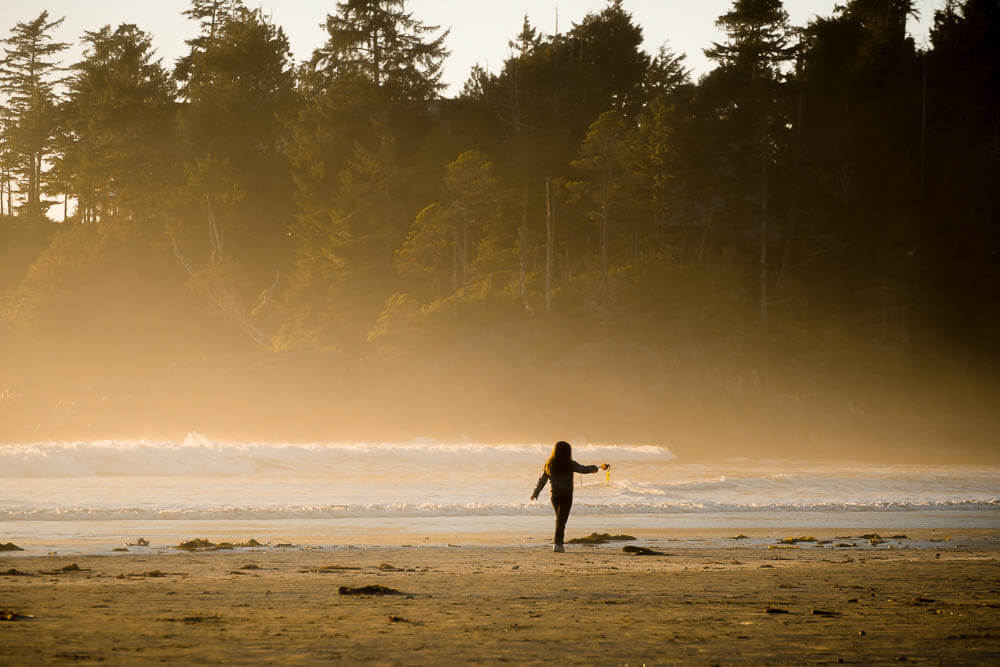 Tonquin Beach
Tonquin Beach is located a short walk from the town core and is an excellent spot for swimming, sunning and relaxing. The main beach access is from the Tofino Community Hall along the Tonquin Trail. The beach is also accessible via Tonquin Park Road, where the Tonquin Beach Trail will lead you down a boardwalk and a series of stairs to the beach.
The beach and small lookouts along the trail are perfect for enjoying a view of Wickaninnish Island, incredible sunsets, and the comings and goings of boats.
At this location:
Public washrooms (Tonquin Trailhead)
Beach pay parking in effect at Tonquin Park Road
Beach fires NOT allowed