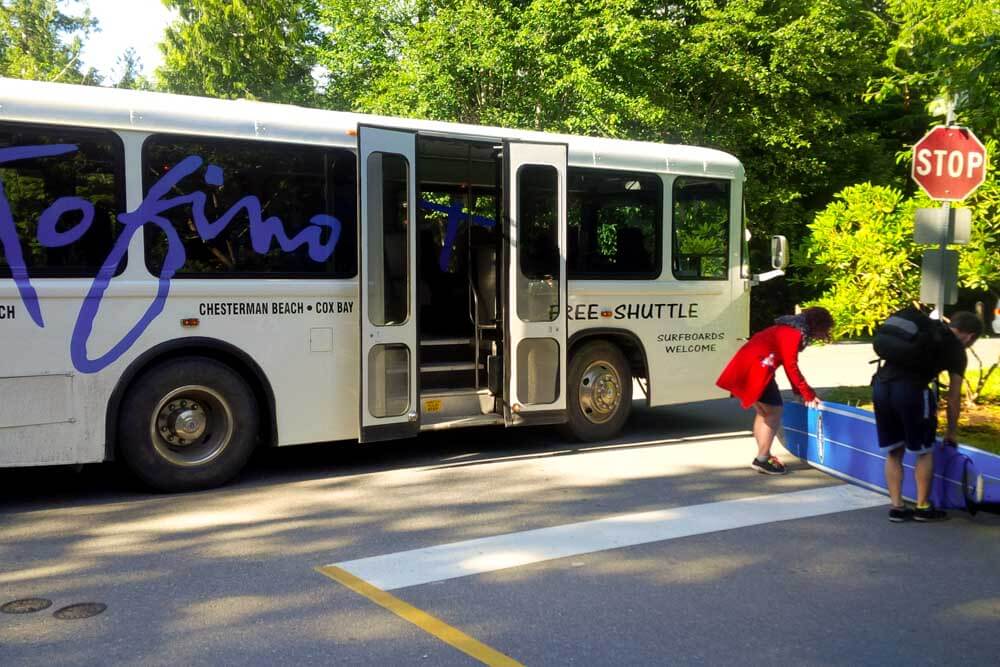 Free Seasonal Shuttle
The Tofino Free Shuttle is a free summer service between Tofino's Village core and Long Beach in Pacific Rim National Park Reserve. Riders can hop on and off at any stop along the route.
The Tofino Shuttle has operated since 2009 and has been free of charge since 2014. The service is funded primarily by Tofino's participation in the Resort Municipality Initiative (RMI) program with additional support from pay parking revenue and Tourism Tofino.
For map and schedule, scroll down.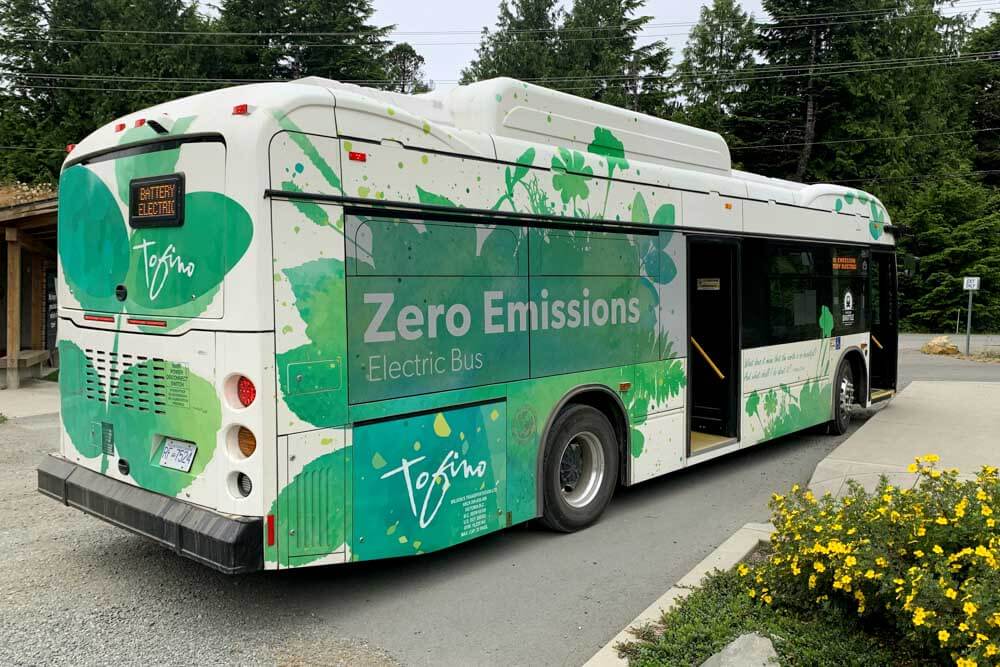 Tofino Bus & Island Connector
Tofino Bus Island Express provides transportation to Tofino, Ucluelet and Port Alberni from Parksville, Nanaimo, Vancouver and Victoria.
For more information, visit: tofinobus.com.
Island Connector provides transportation between Tofino, Ucluelet and Port Alberni. For more information, visit: islandlinkbus.com
Cut down your carbon footprint!
Using public transit is one of the most effective actions individuals can take to conserve energy.
Free Summer Shuttle Schedule
2023 Schedule and Map:

*The 2023 schedule has been adjusted to better serve the communities of Esowista and Ty-Histanis for commuting needs.
*The free shuttle does not accommodate bicycles
*Surfboards under 7ft may be permitted based on availability