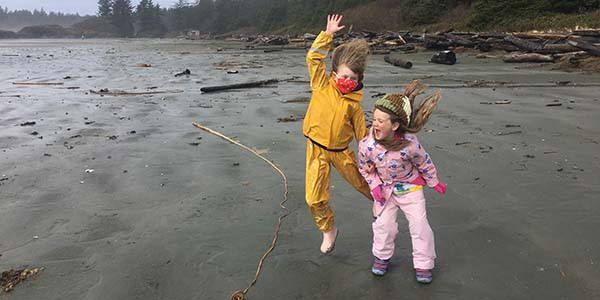 Tofino Recreation presents the 2023 Family Day Fun Run! Rain or shine, join us for an exciting morning at Mackenzie Beach for the whole family. There will be a ~2KM fun run followed by refreshments and a raffle!
Run Details
Registration (including photo release)/Bib Collection: 9:30 AM – 9:55 AM
Fun Warm Up: 9:55 AM
Start Time: 10 AM
Start/Finish Line: Hellesen Drive entrance
Distance: ~2 KM
Timing: The Family Fun Run will not be timed
Support: There will be designated first aid attendants on site to keep participants and spectators safe.
Restrictions: Dogs are allowed to participant but must be on-leash. Strollers are permitted as well.
Swag: All participants will receive a race bib and a post-run polaroid photo to keep
Parking: All participants and spectators are encouraged to walk or bike to the Family Fun Run. There is limited parking available on Hellesen Drive.
Snacks and hot chocolate will be provided, so make sure to bring your own cup.
Stick around at the end of the race for the raffle and have a chance to win a two-night winter stay at Mackenzie Beach Resort OR a two-night stay at Ocean Village Beach Resort!
See you there!