Bat Boxes Installed at Tonquin Park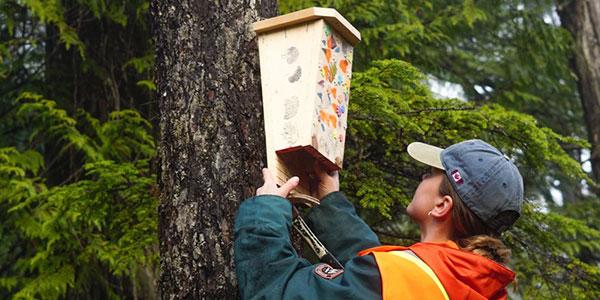 Earlier this week, Parks staff worked with the Raincoast Education Society and a class from Wickaninnish Elementary to install bat boxes that the students created in Tonquin Park.
Bats are an essential part of a functioning ecosystem. Making a bat-house supports the ecologically vital role bats have in the environment, including pest control, pollination and seed dispersal.