2022 Annual Municipal Report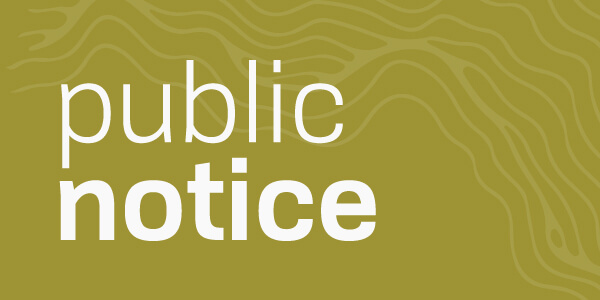 The District of Tofino's 2022 Annual Municipal Report is now available for public inspection in person at Municipal Hall, or online at tofino.ca/reports-plans.
The Annual Municipal Report contains information and highlights from the 2022 year, including but not limited to:
a report of municipal services and operations
audited financial statements
a list of property tax exemptions
a report on progress towards 2022 objectives
Council will consider the Annual Report and submissions and questions from the public at its regular Council meeting on Tuesday, June 13, 2023 at 4:30 PM, in the Council Chambers, Municipal Office at 380 Campbell Street, Tofino, BC.
Visit tofino.ca/your-government/council/council-meetings to register to attend the Council meeting remotely via Zoom.
For more information, please contact the Manager of Legislative Services at
(T) 250-725-3229 ext. 610
(E)

ac.onifot@secivresetaroproc
This notice is hereby given this 29th day of May, 2023.
Jaime Larsen
Corporate Officer